What does Easify do?
Whatever the type and size of your business from sole trader to multi-department company, and no matter which country in the world you operate in, Easify gives you all of the software tools you need to run your business - all in a single easy to use application.
From first contact with a prospective customer, to quoting them for a job, to tracking the progress of their order, to billing and recording cash flow. Easify helps to automate every stage freeing you to spend more time doing business.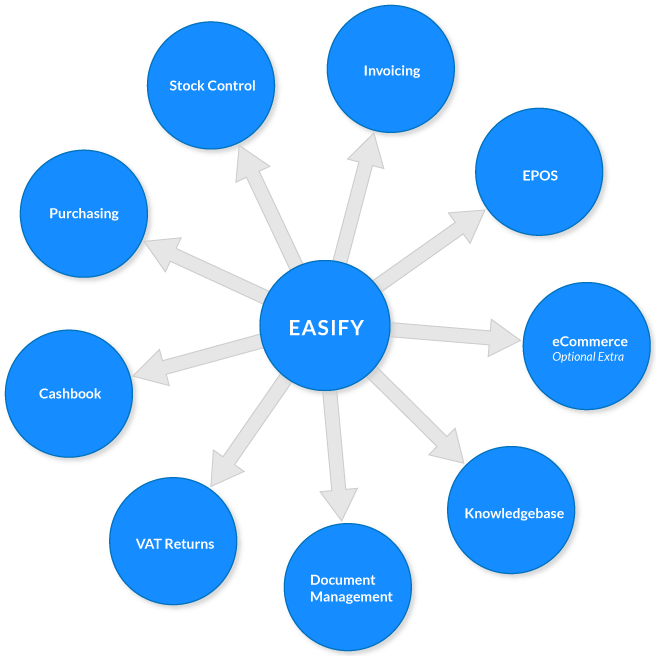 All of the above features are built into Easify as standard, with the exception of eCommerce which you can choose to purchase separately if you need it.
If you don't need all of these features? No problem, with Easify you just use the features that you want.