Customers Documents
Easify includes a
Document Management System (DMS)
where you can store any relevant paperwork relating to your
Customers, Orders, Purchases or Suppliers.
From the Main Customers window click on the Show/hide customer info pane button as highlighted in red to view the pane if it isn't already showing.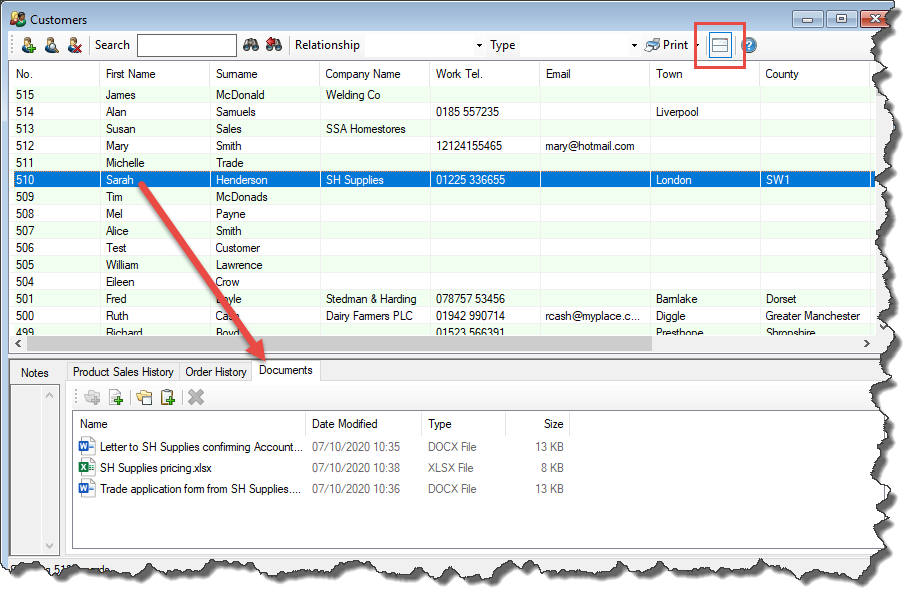 The Customer Info Pane shows all documents associate with the customer.
New documents can be added by clicking and dragging them to this window.
Go to Document Management System for more information.