Stock Take
This report will display a list of all your products with the relevant stock levels, enabling you to run a stock take.
There is also a blank column where you can manually write any discrepancies you find when doing a stock take.
At the top of the report you will see a summary of how the report is compiled. It is ordered alphabetically by the Product Category, then by the Sub-Category, and finally by the Product Description.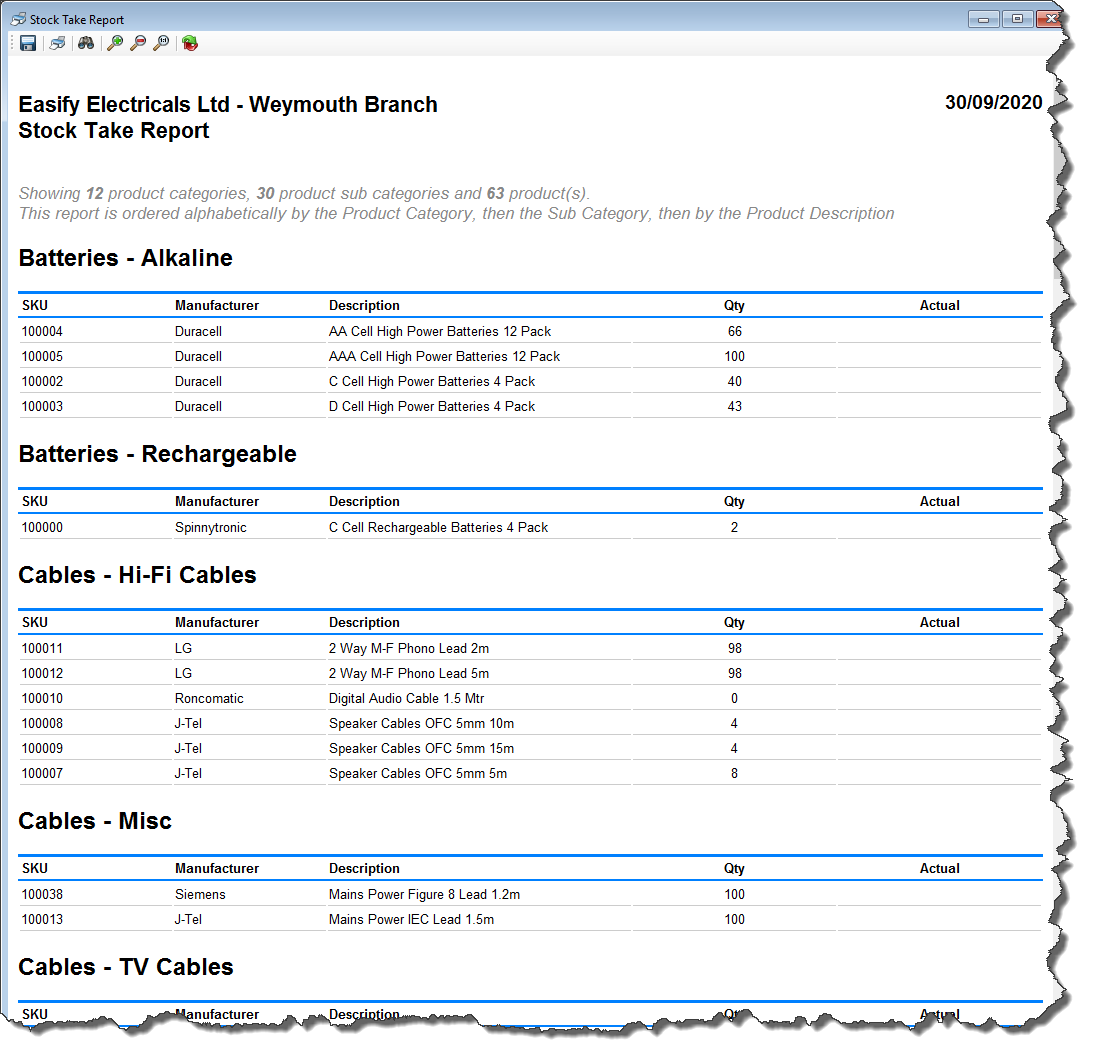 Things to note:
Any products that are marked as discontinued will not show on this report even if there are items in stock.
You can only run off the report with todays data, not retrospectively. Therefore it is a good idea to run this report at the end your financial year if you need the data for your records.
You can save this report to .pdf using the save function.
You can print this report too using the print function. Bear in mind that there might be a lot of pages to print.
You can use the Binoculars to search for a product or description on the report.
You can use the Refresh button to refresh the data.
Real Time Stock Taking
You can carry out real time stock taking using Easify Web
Simply scan the barcode of a product, Easify Web will load up the product details from Easify, and you can just tap in the quantity of the product that you have on the shelf and the stock level will be instantly updated.
Access to Easify Web is included at no extra cost to Easify Subscribers, so if you have an Easify Cloud Server, it's ready and waiting for you to use.
Click here to learn more about Easify Web.