Document Management
Easify features a powerful document management system (DMS) that easily allows you to store files and documents for your customers, orders, suppliers and purchases.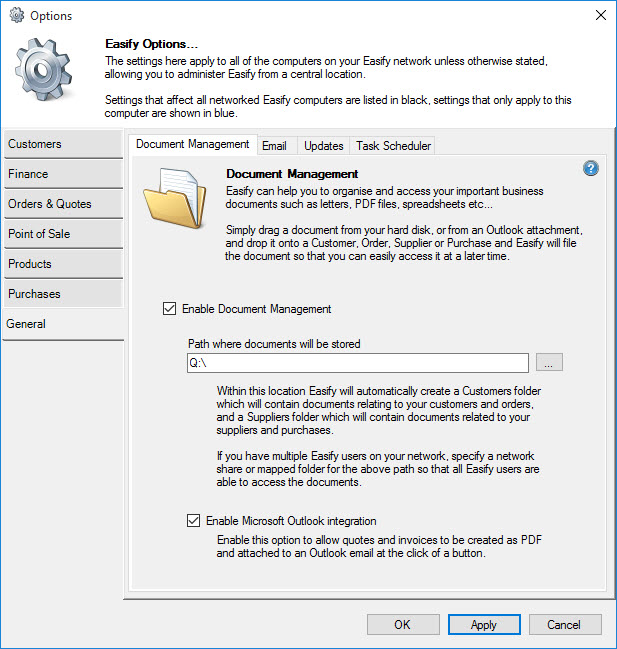 Easify does not store documents in its database, rather it simply stores them in a folder of your choosing. This can be on the computer you are working on for the case of a standalone Easify computer, or on a mapped network drive if you are on a network.
If you use Microsoft Outlook, you can also have Easify generate Quotes, Invoices and Job Cards to PDF at the click of a button and email them as attachments in Outlook.
To enable document management click the Enable Document Management check box, and choose the location where you would like Easify to store your documents.
DMS Tutorial Video
In the following tutorial video we walk you through all of the features of the Easify DMS and show you how you can configure the DMS for use in your business.