Customer Types
To help you keep track of which type of customers you are dealing with, Easify allows you to assign a type to each customer.
Customer types will be specific to your own business but could be Commercial, Domestic or Government. Or perhaps Small Business, Medium Business or Large Company etc...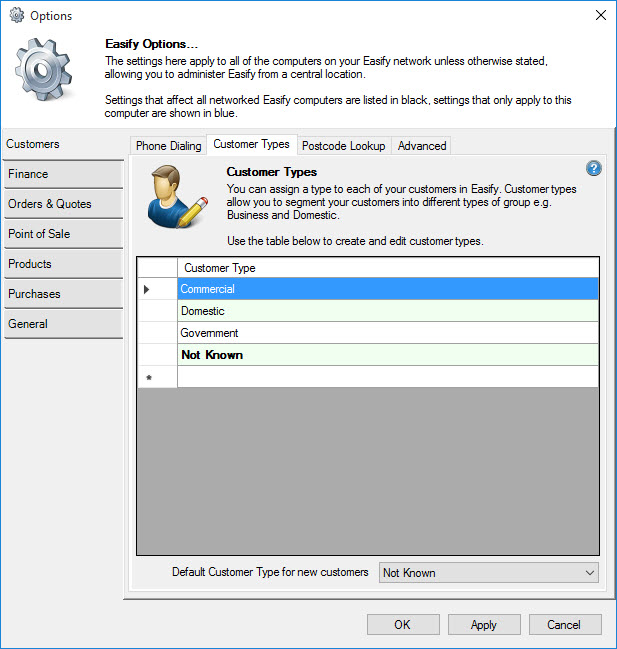 The Customer Types options window allows you to customise your own list of customer types.
You can also select the default customer type to assign to new customers using the drop down list at the bottom of the window.