Paying for Purchases
As with Orders, Easify allows you to easily record payments made for purchases.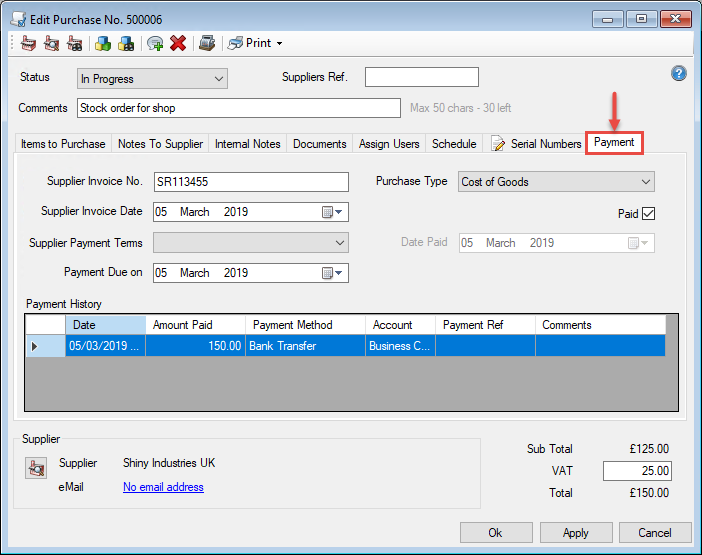 The Payment tab in the purchase details allows you to record billing information related to the purchase, such as when the payment was due and what type of purchase was made.
When you wish to make a payment for a purchase, click the Make payment for this purchase button.
The Payment window will open.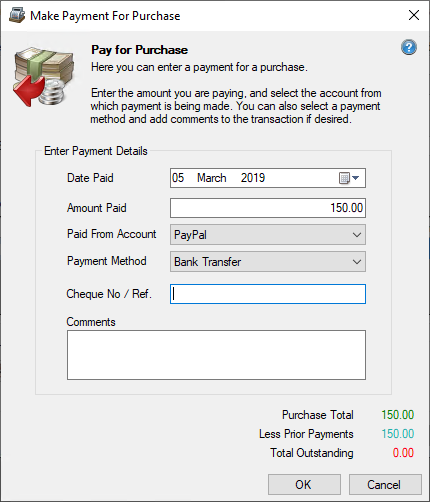 Here you can set the date that the payment was made, the amount paid, which account you paid for the purchase from and the payment method. You can also record a reference number along with any comments related to the payment.
If the amount of the payment equals the outstanding balance for the purchase the purchase will be marked as paid and the paid date set.
The payment tab also features a handy Payment History section where you can easily view any payments or refunds that have been made in relation to the purchase. Double click any payment record in order to view or edit its details.