Scheduling Purchases
You can enter a variety of schedule dates associated with a purchase.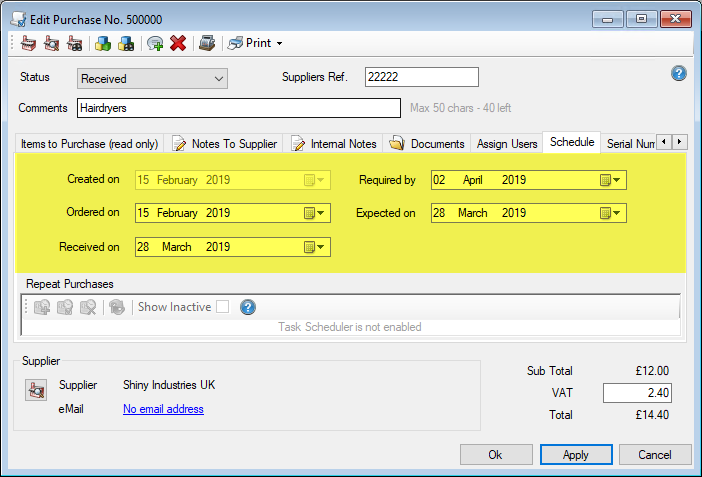 When a purchase is created the date that the purchase was created on will be automatically recorded.
You can set other dates either before or after they occur.
For example if you are raising a purchase for someone else to process, you can set the Required by date to indicate to them when they need to complete the purchase by.
When a purchase has been placed, the Expected on date can be set to indicate when the goods can be expected in.
You can sort by these columns within the main Purchases window to easily see which purchases are needed by which date.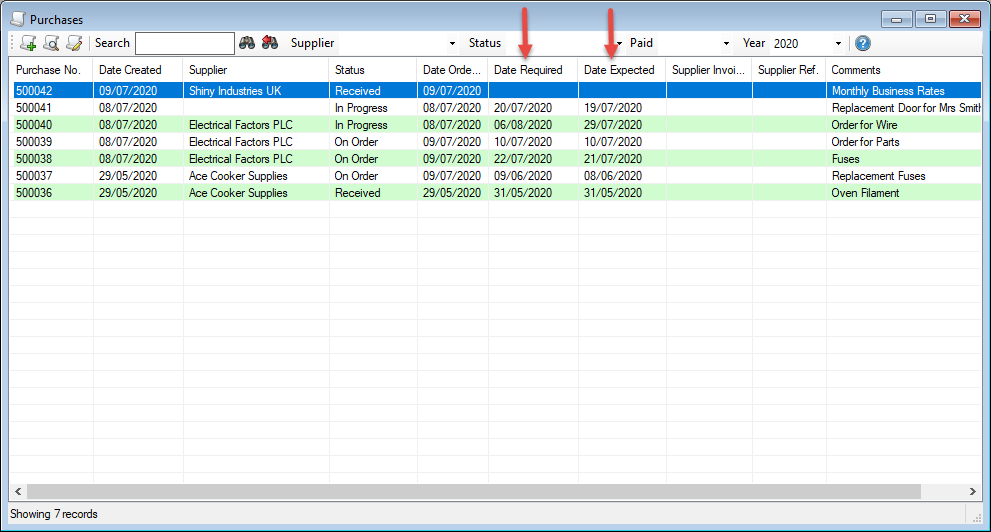 NOTE: If you can't see these columns, right click within the main Purchases window to select which columns to display. If any are greyed out, you don't have permission to see them, so you will need to give yourself access, or ask your manager to grant you access under Security –> Manage Users.