Retail Price List
This report is a handy way of generating a price list for your Retail customers.
The list will display all your products in a price list format, if you have ticked Publish to Price List on the product.
The list is sorted alphabetically by Product Category. The Category Headings are displayed in red, and the number in brackets show how many products are in that category.
Within each category, the products are displayed in their relevant sub-categories, also with a number in brackets showing how many products are in that subcategory.
As it is a Retail price list, the prices displayed include VAT (if applicable).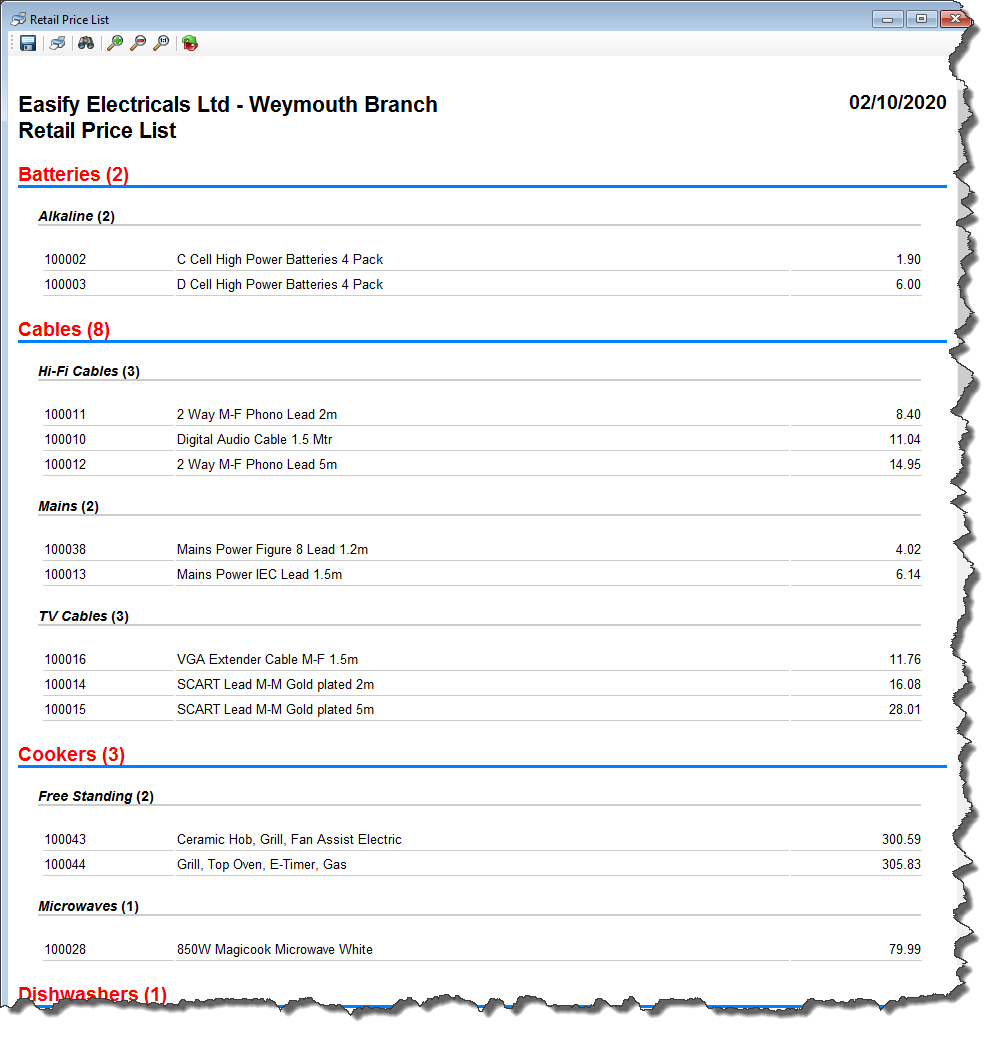 Things to note:
The price displayed will be taken from the Retail Price Inc VAT field on the product: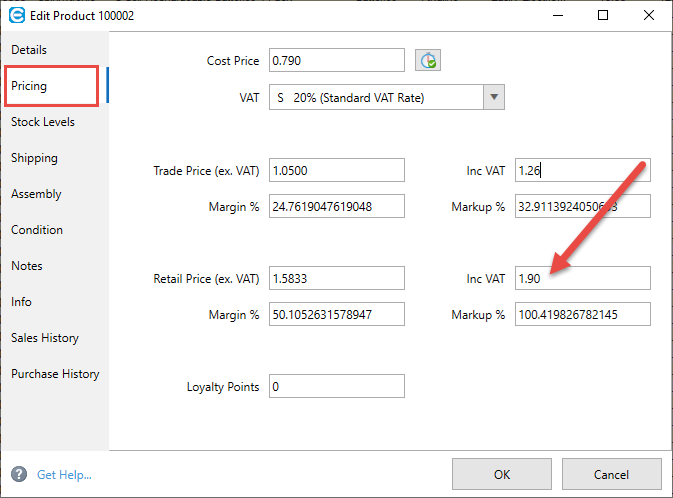 Make sure that you have ticked Publish to Price List on the Product: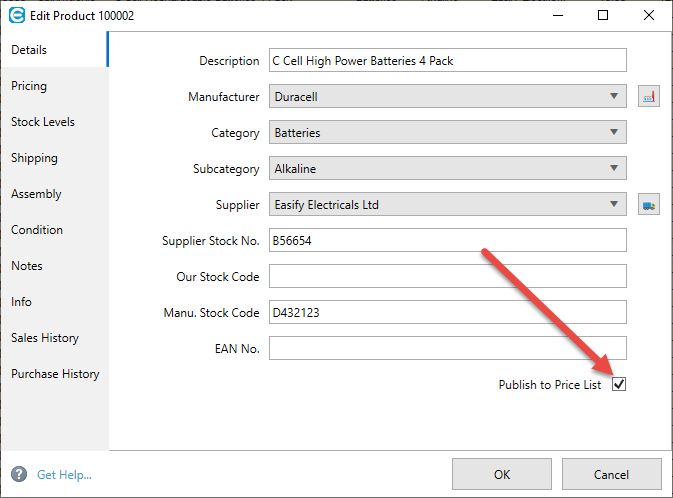 NOTE:
If you have
ECommerce
enabled this will also Publish the product to your website.
You can also right click on the product from the main product window and select Publish.
Any products that are marked as discontinued will not show on this price list.
You can only generate the price list with todays data, not retrospectively.
You can save this list to .pdf using the save function.
You can print this list too using the print function.
You can use the Binoculars to search for a description on the list.
You can use the Refresh button to refresh the data.