Total Value of Stock
This report is a handy way of seeing how much stock you have at any one time.
At the top of the report you will see a summary of how the report is compiled. It is ordered alphabetically by the Product Category.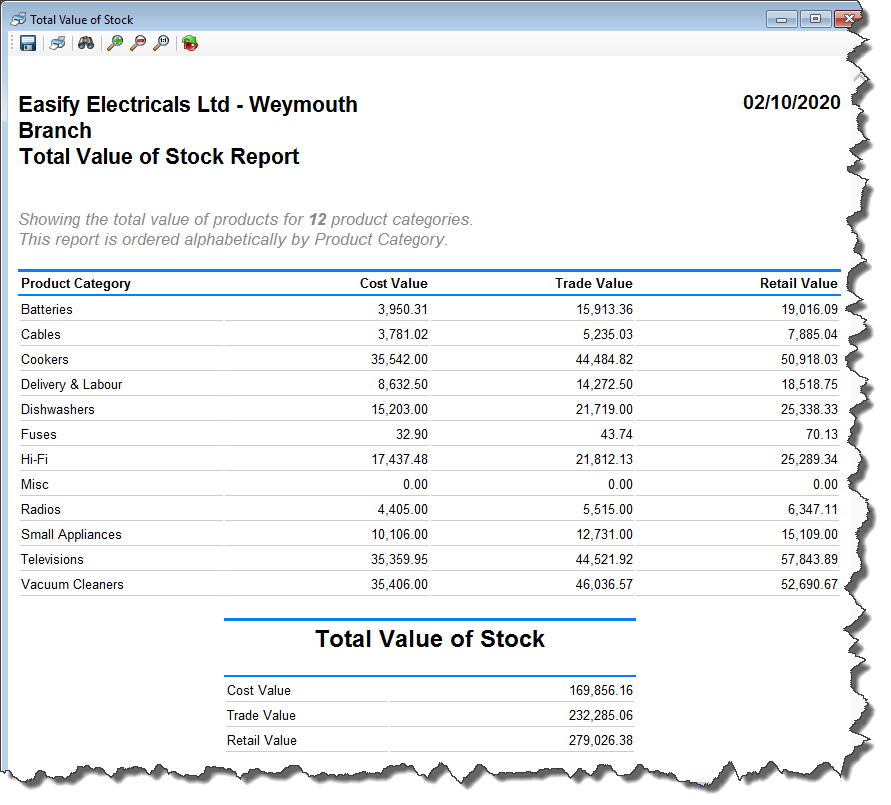 Things to note:
Any products that are marked as discontinued will STILL show on this report if there are items in stock.
You can only run off the report with todays data, not retrospectively. Therefore it is a good idea to run this report at the end your financial year, or at months end, if you need the data for your records.
You can save this report to .pdf using the save function.
You can print this report too using the print function.
You can use the Binoculars to search for a product category on the report.
You can use the Refresh button to refresh the data.