Scheduling
Easify features a basic scheduling facility whereby you can set a date, time and duration for an order.
To set a schedule, open the order and select the Schedule tab.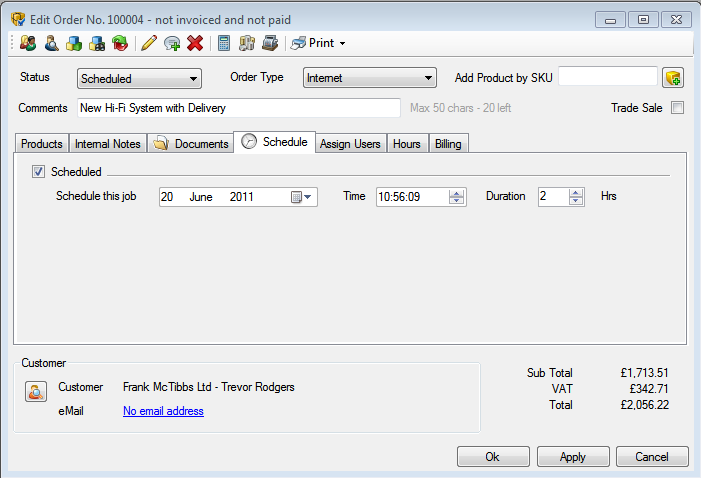 If you wish to schedule the order, tick the Scheduled tick box.
You can then select the date, time and duration for the order.
When an order is scheduled, its due date will appear alongside it in the main Orders & Quotes window. The due date will appear colour coded in the Orders & Quotes window depending on whether the order is active and is prior to, on or after its due date. Black means the due date is in the future, green means the order is due today, and red means the order is active but it's scheduled date is now in the past.
You can easily tell whether an order has been scheduled when you have it open as a clock face will appear on the Schedule tab.