Purchases Report
The Purchases Report shows all the Purchases and Expenses you have placed over any given period.
The image below shows an example of the Purchases report so far this month (1-24 November 2020).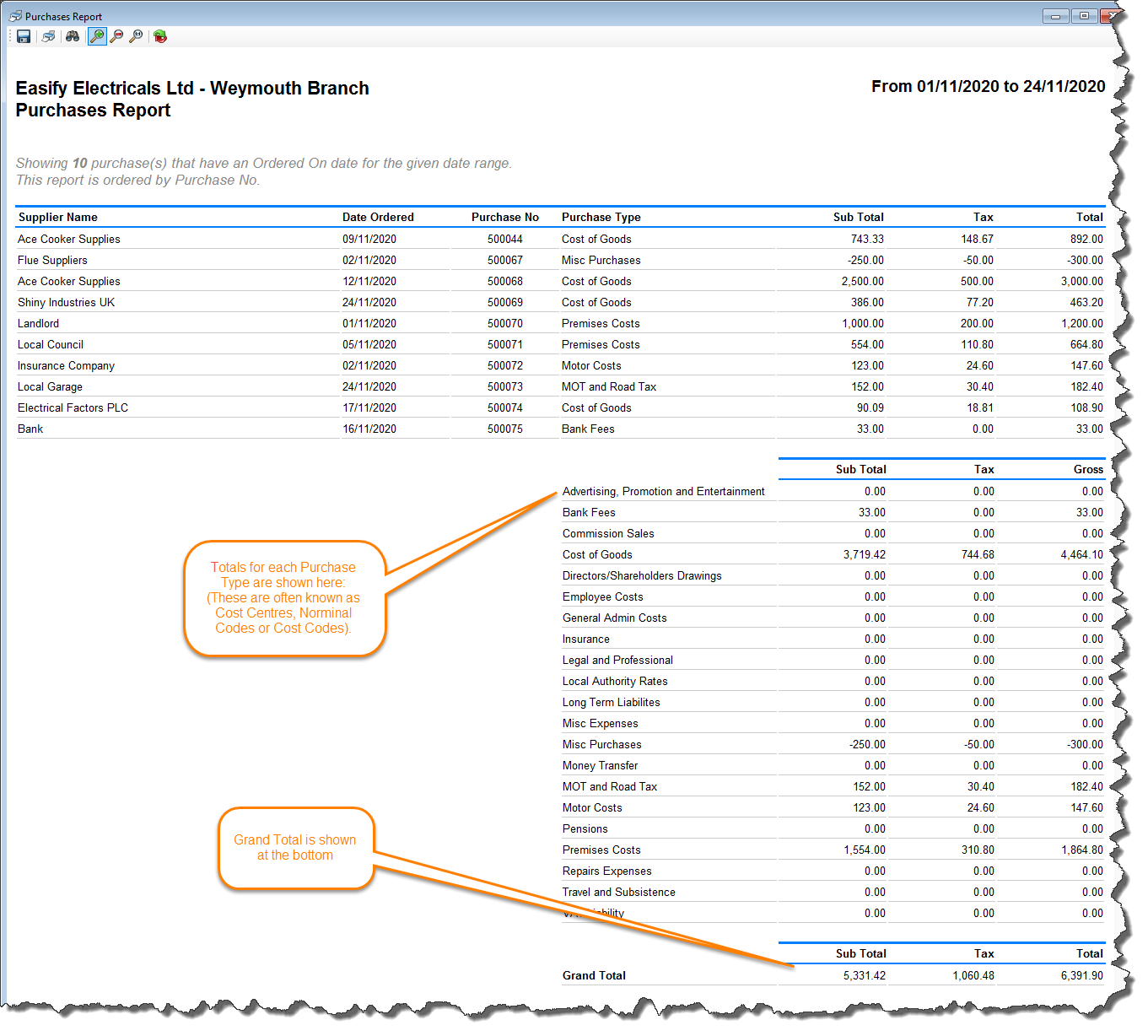 The Report is sorted by Purchase Order Number, however only purchases that have been placed (i.e. purchases that have a Date Ordered entered) will show on this report.
The total each type of Expense is shown at the bottom of the report, with a Grand Total shown below.
In Easify we use the term Purchase Type to distinguish the type of expense the purchase is for. However Purchase Types are often known as Nominal Codes, Cost Centres or Cost Codes.
Questions we're often asked:
The Purchases Report and the VAT return show different data:
This is because the Purchases Report records all purchases and expenses that have been placed - i.e. any purchase or expense that has a Date Ordered entered.
Depending on your VAT accounting method, the VAT return will only show purchases or expenses that you have marked as invoiced (if you use Standard VAT accounting), or any that have been paid (if you use Cash VAT accounting).
(You can find out which type of VAT accounting method you have set Easify to use under Tools->VAT Settings).
For instance you might raise a purchase and order some goods, so you mark the purchase as on order. At this point it will show on the Purchases Report.
Later when you receive the invoice from your supplier, you mark the purchase as invoiced and enter an invoice date. If you are using Standard VAT Accounting the purchase will then show on your VAT return. However if you are using Cash VAT Accounting the purchase won't show on your VAT return until you pay for the purchase.
NOTE: Remember the Purchases Report will only show any purchases or expenses that have been placed - i.e. that have a Date Ordered entered on the purchase.
You can enter a Ordered On on a purchase or expenses on the Schedule tab as shown below, or by moving the Purchase Status to On Order: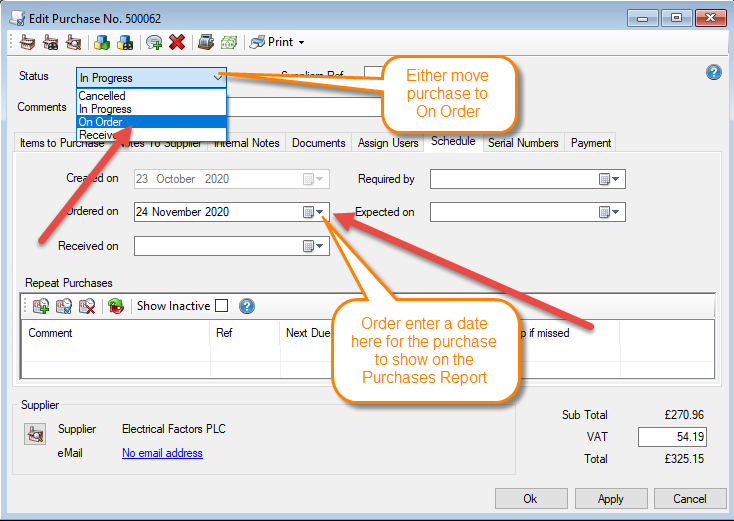 TOP TIP: Did you know that you can raise Purchases for any expenses such as Rent, Rates and Wages etc? Rather than adding a stock product to a purchase you can just enter a description of the expense as shown below: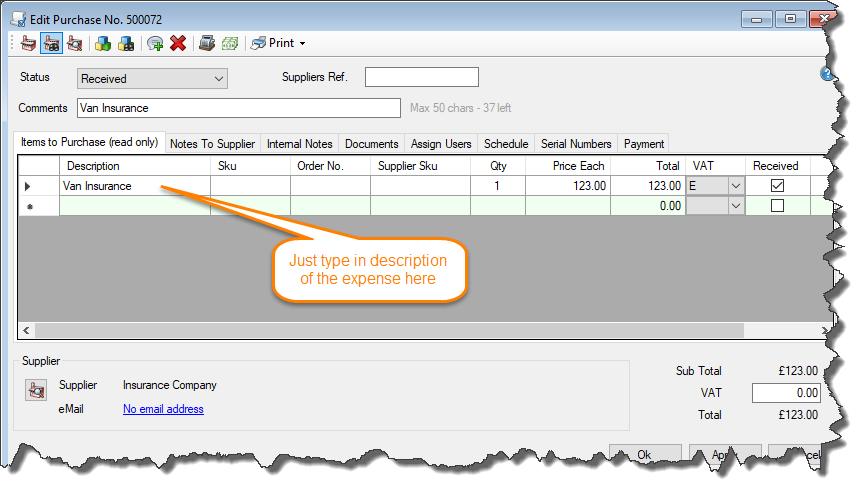 Click here to learn more about Purchasing...